"A week of camp life is worth six months of theoretical teaching in the meeting room." 

(Baden-Powell)
Mouvement Scout de Suisse (PDF Document)
The Tsofim Yehudim programme follows the pedagogical framework of the Swiss Scout Movement (MSdS).
Scout Education is a Tree of Life – עץ חיים, Ets 'Hayim – with:
The Roots — Global Developement
Five relations form the Roots of the Tree of Life:
my relationship with my body

my relationship with the others

my relationship with my environment


my relationship to spirituality
The Trunk — Scout Method
Seven elements form the Trunk of the Tree of Life:
Scout rites and Traditions

Learning by Doing

Outdoor Life

The Game
The Branches — Activities per age range
The roots give the tree stability and nourishment. They are the solid support on which the trunk can grow. It brings nutriments from the roots to the leaves and maintains the treetop. The branches and leaves can grow and flourish in all directions.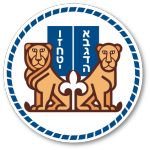 Tsofim Yehudim, LeDor VaDor
Jewish Scouts, from generation to generation