"I don't care a fig whether a Scout wears the uniform or not so long as his heart is in his work and he carries out the Scout Law. But the fact is that there is hardly a Scout who does not wear the uniform if he can afford to buy it. The spirit prompts him to it."

 

(Baden-Powell)
One of the biggest reasons the Scout uniform has been very important in the Scout movement is the reputation it carries. Consider what Baden-Powell said in « Aids to Scoutmastership »:
"

Smartness in uniform and correctness in detail may seem a small matter, but has, its value in the development of self-respect, and means an immense deal to the reputation of the Movement among outsiders who judge by what they see.

"
William Hillcourt, a great American Scouter, said this about the Scout Uniform:
"

Your Boy Scout uniform is part of the thrill of being a Scout. Put on your uniform, and immediately you feel ready for a hike or camp or other vigorous Scouting activity.

It is not absolutely necessary to wear a uniform to prove yourself a Scout. The important thing is – of course – that you live Scouting in your daily life. And yet, the uniform helps you to be a better Scout. Dressed as a Scout you want to act like one. Besides, a uniform makes Scouting easier for you because it is comfortable and can stand all kinds of hard use.

"

Les Tsofim Yehudim ont un uniforme identique pour toutes leurs branches, constitué de :
une vareuse bleu marine 

('houltsa en hébreu)

, survêtement à porter dans tous les 

déplacements, cérémonies et activités urbaines
un maillot (Tee-shirt) en été et un sweat à capuche (hoodie) en hiver à porter pendant les activités « salissantes » en pleine nature
un polo blanc pour Chabbat
un foulard de groupe local
Jewish Scout Jumper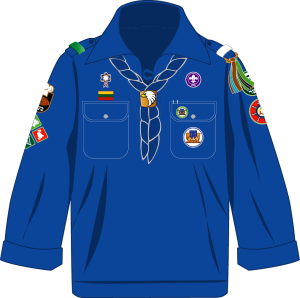 La vareuse est un survêtement, support des visualisations du jeu scout.
Les EEIF ont fait le choix d'un « survêtement » d'uniforme dans les années 1970 afin de pouvoir mettre dessous un hoodie en hiver et un Tee-shirt en été, et ne plus avoir comme uniforme des chemises ouvertes, avec des boutons arrachés…  ou invisibles l'hiver sous un pull !
Porter cette vareuse est le signe que vous appartenez à la communauté des Tsofim Yehudim, comme le footballeur porte le maillot aux couleurs de son club.
Au fait, avez-vous déjà vu un footballeur « customiser » son maillot ? C'est pareil chez les Tsofim Yehudim…
Activity Tee-shirt
C'est un maillot d'activités aux couleurs des scouts (Light Green), des Rovers (Red), et de responsabilités (Dark Green for Clan Leaders and Marine Blue for Madrichim). Le grand avantage des maillots de couleurs en activités et au camp est de pouvoir distinguer facilement et rapidement qui est qui.

« La nature ayant horreur du vide », si il n'y a pas de maillots de Tribu, ils seront remplacés par des maillots affichant des logos commerciaux transformant le groupe scout en un ensemble disparate de pancartes publicitaires ambulantes…
Activity Hoodie
En hiver ou le soir au camp, on portera sous la vareuse un hoodie de couleur bleu marine orné de l'emblème des Tsofim Yehudim.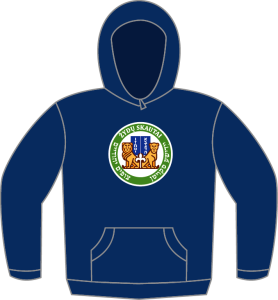 Shabbat Polo Shirt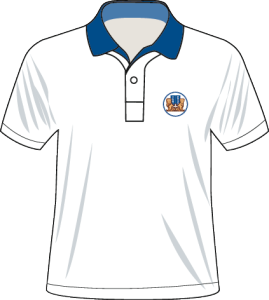 L'uniforme scout a été créé pour ne pas distinguer la richesse des parents par la tenue des enfants ; cela est valable pendant la semaine et encore plus à Chabbat.
Une tenue unique permet d'éviter certains « défilés de mode » pendant les camps d'été, en accord avec le concept de Tsniout (pudeur, discrétion). En pleine nature, on ne s'habille pas comme si on allait à la synagogue…
Les Tsofim Yehudim sont fidèles à la tradition des premiers kibboutzniks — les garçons comme les filles — de s'habiller en blanc pour accueillir Chabbat et les fêtes (notamment la fête de Chavouot).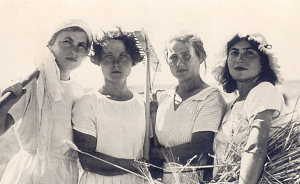 Comme le Talit est « l'uniforme » de la Téfila (nous sommes tous pareils, tous égaux devant notre Créateur), c'est donc un simple polo blanc avec l'insigne des Tsofim Yehudim brodé dessus qui est la tenue pour accueillir Chabbat.
Chaque maîtrise décidera du polo ou de la chemise blanche de Chabbat à porter pendant l'année et au camp d'été. Cette tenue sera financée avec le budget du camp d'été.
Position of Badges on Uniform
La vareuse est le support des visualisations du jeu scout : votre clan et votre tribu, promesse, progression, spécialisations, responsabilités, etc.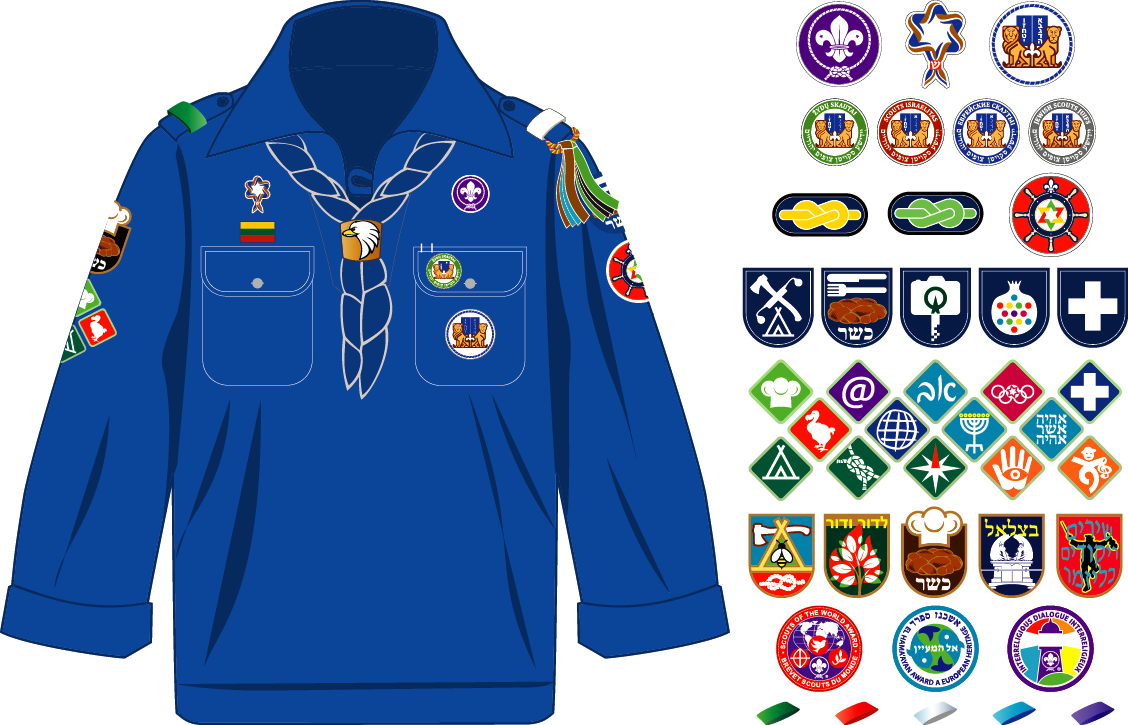 Trois insignes sont cousus d'origine sur la vareuse remis aux nouveaux arrivants dans la Tribu :
WOSM badge

Tsofim Yehudim badge

IFJS badge
National Jewish Scout Neckerchief
Tsofim Yehudim are wearing a navy blue national neckerchief with a border made with a sew-on ribbon in national colors.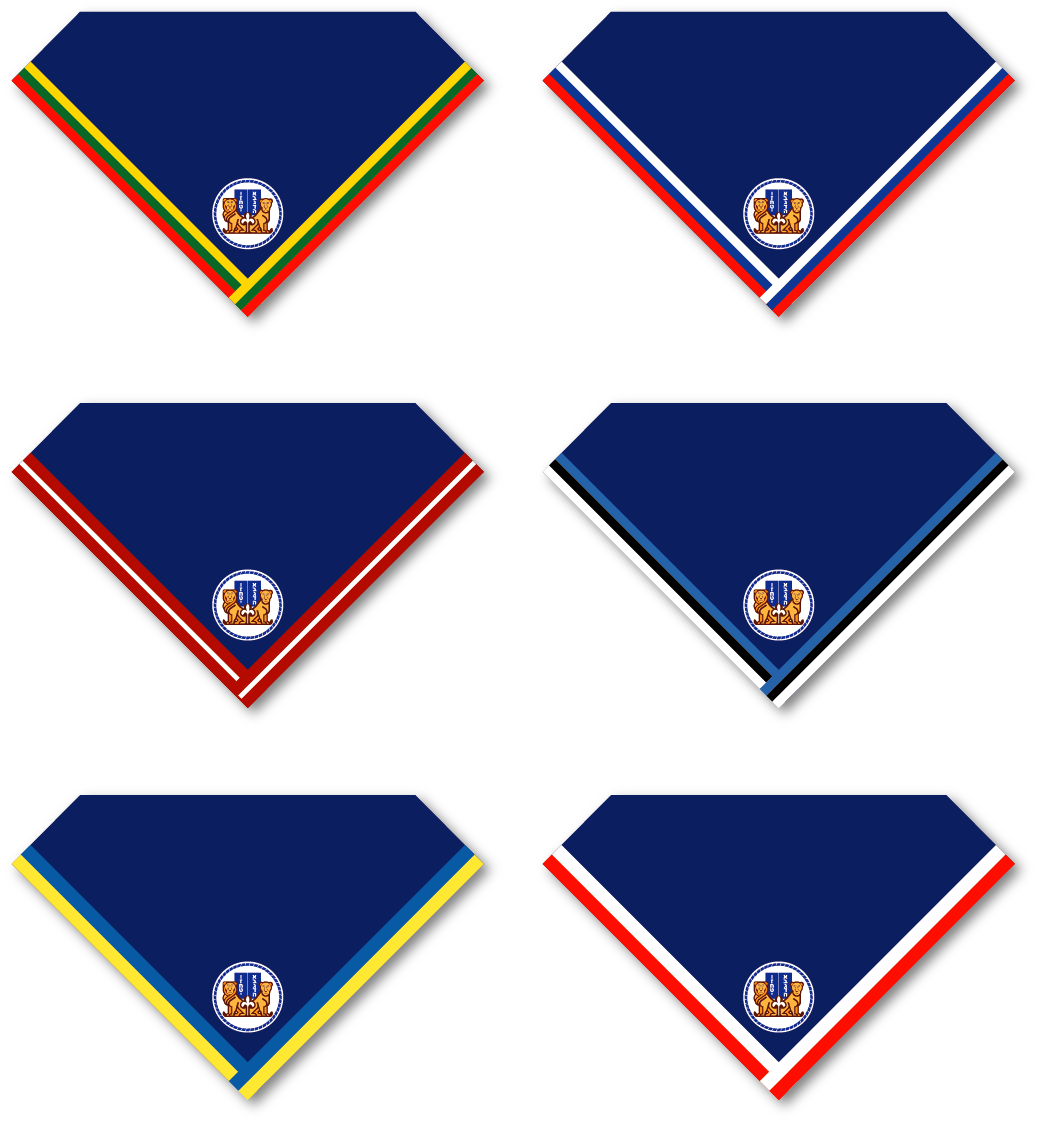 Vous devez porter un foulard propre et bien roulé. Mais savez-vous bien rouler votre foulard scout ?
Les éclaireuses et éclaireurs réaliseront eux-mêmes leur bague de foulard avec un lacet en cuir naturel vernis une face (noeud de tête de turc à trois torons).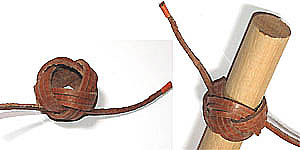 Group Shoulder Badge
Group Shoulder Badges (sewn at the top of the right sleeve) will identify each tribes in a same country.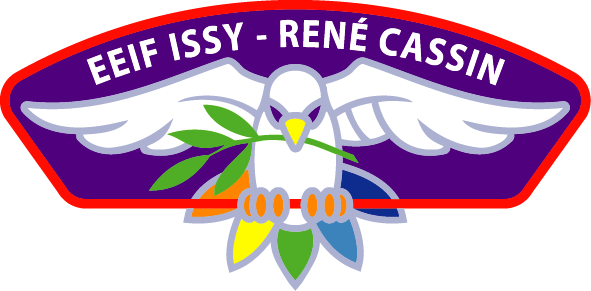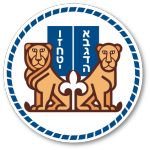 Tsofim Yehudim, LeDor VaDor
Jewish Scouts, from generation to generation