Hiking through Life
 

"No one can pass through life, any more than he can pass through a bit of country, without leaving tracks behind, and those tracks may often be helpful to those coming after him in finding their way."

  (

Baden-Powell)

Chaque Rover assistera puis aura la responsabilité d'organiser a Great Hike.
Chaque Rover doit préparer, organiser et diriger a « Great Hike » pour les Senior Scouts, Madrichim et Rovers de son groupe.
Il choisira deux autres Rovers pour l'assister.
C'est une activité de trois jours avec deux nuits en bivouac qui aura été préalablement validée par le Group Leader (itinéraire, programme, …)
Most Surreal Places – Live Unbound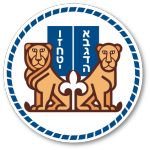 Tsofim Yehudim, LeDor VaDor
Jewish Scouts, from generation to generation