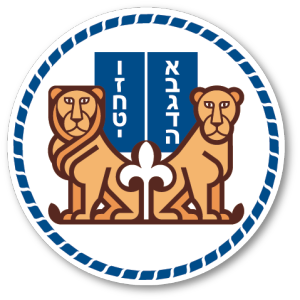 The Tsofim Yehudim Emblem
The Tsofim Yehudim Emblem is the modernized version of the first emblem of Éclaireurs Israélites de France (EIF, Jewish Scouts of France) in the 1920s.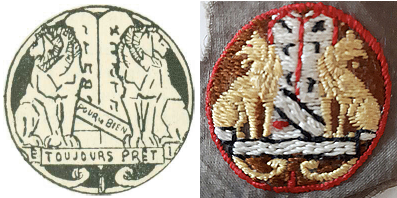 It consists of four elements:
1. Two lions protecting the Tables of the Law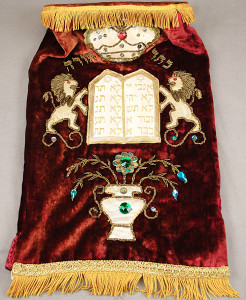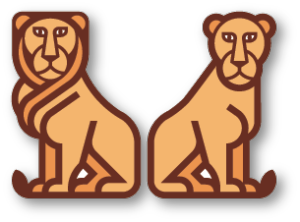 The symbol chosen as the emblem of the Tsofim Yehudim is two lions protecting the Tablets of the Law, a traditional symbol to evoke the Jewish people.
The lioness symbolizes the girl scouts, the lion the boy scouts.
2. The Tables of the Law
The Tables of the Law have the square ends according to the form described in the Talmud: the Tables of the Law are square!


The Tables of the Law are blue, the color of Israel.
Hebrew letters are also numbers. The ten Hebrew letters on the Tablets of the Law are the numbers from 1 to 10, to read from top to bottom, starting from the Table on the right: Alef-Bet-Gimel-Dalet-Hey | Left table: Vav-Zayin-Chet-Tet-Yod. These ten numbers symbolize the Ten Words, the Ten Commandments.


 
How to protect these Ten Words in Scouting? By the quality of the proposed programme and activities, ensuring a dynamic transmission of the Jewish identity, a blend of memory/history, cultural and religious héritage: LeDor VaDor, from generation to generation.