"Individualism to which one gives free rein leads to egoism, which is the opposite of what we seek. On the other hand, individuality based on character is something else. He is a disciplined individual, full of energy, skilful and loyal, concerned with justice and the common good." 

(Baden-Powell)

 

The Tsofim Yehudim programme is a post-bar mitzvah educational proposal based on more than 90 years of experience and know-how of the Jewish Scouts of France (EEIF) serving European Jewish communities.
The Scout Tribe welcomes boys and girls aged 12 to 17 years.
Older scouts called Senior Scouts are the siblings of the younger ones, helping them in their discoveries and learning.
Senior Scouts have a programme specific to their age group.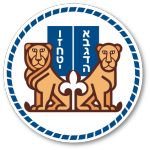 Tsofim Yehudim, LeDor VaDor
Jewish Scouts, from generation to generation